How to Start a Kid Business Using Fotomoto
|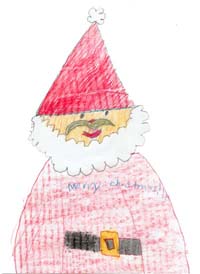 Fotomoto Business Review
As technology grows at an explosive rate and schools now teach kids photography, a logical next step could be for kids to begin selling photography online. In our Fotomoto business review, learn how easy it is for kids to earn income through Fotomoto.
Companies are available to help make selling digital images easier. Kids who already have a digital camera and a website are ready for the next step — implementing Fotomoto.
Fotomoto is an e-commerce widget that can be added to websites to allow customers to immediately make purchases without leaving the site.
What's Fotomoto?
Fotomoto, in business terms, is an e-commerce system that allows you to monetize images of photographs or artwork. Fotomoto is a processing company which uses software to aid in the online selling of images. They do this by either helping with downloads or handling the full service of printing and shipping images to a customer.
Job Idea for Kids Age 13 and Up – Teach Entrepreneurship
A 13 year old can open a free Fotomoto account under their parents' supervision. Fotomoto's terms of service require users to acknowledge they can "… lawfully enter into contracts under applicable law and you are at least 18 years old. In the unlikely case that you are younger than 18 years old, you warrant that you are at least 13 years old AND you are using the Service under the supervision of parents or legal guardians."
Recommendation for working kids, 13 year olds and up: Parents can sign and date a short note explaining how their child will be using Fotomoto. File this in the business records.
*Learn more about kids' business records in The Kid's Roth IRA Handbook
If kids are already taking photos with a digital camera, are already tech smart, are already spending hours on the computer, perhaps even have a website or blog, then setting up Fotomoto will be a snap.
By adding some simple coding to a website, suddenly a "buy" button will appear beneath the images. Customers are able to purchase the image as a print, card, download, or even send a free e-card.
A blog can be a worthwhile endeavor for kids who have a passion for photography and are trying to figure out how to start a kid business. Kids earned income equates to additional spending money but it also opens the door for a Kid's Roth IRA which helps not only toward retirement, but also, helps to Maximize Student Aid.
Teach Kids to Sell Artwork with Fotomoto
When teaching kids photography, inspire them to sell their original images. (Also include instruction on Copyright laws.) Students can sell images of typical photography or they could be a photograph of original artwork, such as a drawing, painting, or sculpture.
Using Fotomoto e-commerce as a business idea, kids can sell:
Prints (Fine Art, Premium, and Canvas Prints)
Cards (Greeting Cards, and Postcards)
Digital Image Downloads
Coming Soon: Metal Prints, Acrylic Prints
Future Products: Calendars, Sticky Prints, Framing, and author signed prints
Teaching Kids Photography: Images in this post are the result of kids' artistic talent and an example of Fotomoto monetization.
Fotomoto Disclaimer: I've no monetary affiliation nor do I receive any compensation from this Fotomoto review, but I see great potential in their services for kid entrepreneurs to add monetization to tasks they may already be participating in on a daily basis.
Advantages of Fotomoto Use in a Kid Business
Shopping cart appears on as an overlay on the website
Customers stay on the website
Fotomoto handles all payment transactions
Full processing by Fotomoto – They print, package, and ship the item
Increase take home income for a Roth IRA*
Fotomoto works with many platforms, apps, and libraries.
Students who have a domain name and a traditional website or blog can get started immediately. Either:
Add javascript to the website
Add the Fotomoto plugin (for example: to a self-hosted WordPress blog)
As with any business, kids will need to advertise and market their site.
They must also decide whether they will send high resolution files to Fotomoto as each order takes place, or arrange for auto pickup which enables Fotomoto to automatically "grab"(upload) the file images from the host website to print orders. For kids just starting a business, it will be easier to send files as the orders come in. As orders increase and time permits, kids can look into the auto pickup. It's a nice feature that saves time and will ensure sales continue even when the family goes on vacation. ~Hello residual income!
In the near future, kids will be able to add Fotomoto to Facebook pages (not personal accounts, but fan pages). Considering how many kids are already familiar with Facebook networking, the potential income with this added feature is exhilarating.
A Review of Fotomoto Cash & Your Business Profit
No subscription or membership fee – the services are

FREE

Users choose the selling (mark-up) price
When an item sells, Fotomoto deducts the print cost + a 15% transaction fee
Users are paid the remaining balance after Fotomoto charges are assessed
There is an easy Fotomoto display chart to see exactly what profit to expect. Users can adjust percentages and easily view their projected take home pay.

*Example of Photographer Profit Chart ($US dollar figures were removed for privacy)
No required minimum sales to receive your seller payments
Receive your seller payments by check or by paypal
If there should be a return, Fotomoto refunds the order and absorbs the printing cost
You can easily add multiple/second store accounts to keep everything in one place