Double Your Purchasing Power!
The MAGIC Program: A 100% Matching Book Grant Program
Just like compounding growth, we double your money! We're based in Indianapolis but serve the entire United States with our dollar for dollar 100% matching book grant program aimed at helping parents and students prepare for college costs and save for retirement.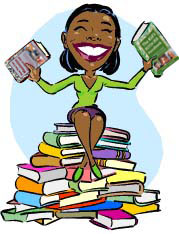 Double your purchasing power of grants, gifts, and donations. For example, a $1,000 purchase receives $2,000 worth of books.
Your organization, business, foundation, or even an individual can partner with Kids and Money Today to support educational institutions in your local community.
Help your community organizations such as:
Schools – especially the incoming Freshman class
Counselors
Guidance offices
Entrepreneur camps
Girl Scouts and similar organizations
Business Clubs (WAHM clubs, investing clubs, parenting clubs, & more)
Join with us in our commitment to enrich and aid young students:
Promote a financial literacy
Encourage lifelong savings habits and smart investments
Plan for continued education beyond high school
Matching Grant Program Details
Eligibility
Shipping Address: To be eligible for the matching book grant, orders must be shipped to an educational institution, organization, club, or church.
Purchases: There are no special qualifications to purchase through this program. Individuals, libraries, schools, or other organizations may participate.
Minimum Order: The minimum order is 12 items.
Title Choices: Choose either of our two titles The Kid's Roth IRA Handbook or How You Can Maximize Student Aid.
Grant Match Limit: We have no limit on the amount that we will match.
Deadline: This program can be used as often as donations/grants are received.
Tax Deductible Donations: If the recipient institution has a tax-free number, your donation is tax deductible. Choose "check/money order" at checkout and send us a check payable to the organization. We'll coordinate the rest.
If you are unsure at this time, you can sign up to receive notifications about fundraisers and specials Click here to subscribe to our fundraiser mailing list
Order Your Titles and Quantity Below
How You Can Maximize Student Aid
Find explanations for:
All the components that determine federal student aid,
the better places to save, and
what you should think about come tax time.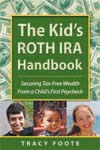 The Kid's ROTH IRA Handbook
Money Answers for Employed Children, Their Parents, the Self-Employed and Entrepreneurs
10% Bonus for Repeat Customers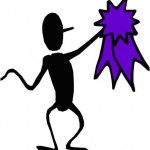 Repeat your program and receive a 110% match!
There is always less work the second time around and we pass these savings on. The second time you place an order, you are eligible for an extra 10% back!
Enter coupon code: KAW120722185552 at checkout.
NOTE: Prior orders are verified before processing.
The following two tabs change content below.
KidsAndMoneyToday
Tracy Foote
Author | Writer | Entrepreneur | Internet Marketer "I'm enthusiastic about helping people in business and finance — so they can have money available for college, retirement, and travel."
Latest posts by KidsAndMoneyToday (see all)