Amazon Video Direct Review and Tutorial Notes
|
How to Get Started with Amazon Video Direct (AVD)
AVD Simple Tutorials and Frequently Asked Questions (FAQ's)
Find answers to your questions about Amazon Video Direct. This is a brand new 2016 program started by Amazon which seems to compete with YouTube and Udemy for viewers attention. Users can upload single video clips, a lengthy movie, a series (season of at least 3 videos), or course tutorials – with any one video being as long as 5 hours.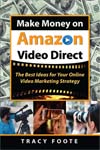 This post is not a AVD beginner tutorial, but intended to highlight user questions that we've come across while exploring this platform, most of which were not covered in the support pages.
As this page or review comments and tutorial notes grew longer and longer, much of it was consolidated into the book, Make Money on Amazon Video Direct.
If you want a visual tutorial about Amazon Video Direct, watch this video:
[svpVideo v=3]
If you're getting excited thinking about all the ways you can use AVD to make money — you'd be right to do so. However, once you jump in and take action, it's really easy to hit some frustrating challenges. Here's a list of questions to help you get over these initial hurdles and some bonus ones to get us all thinking about how to use Amazon Video Direct to market our business products and services for FREE!
CHECK BACK OFTEN to see what we've updated! You may also like to Subscribe:
Uploading Videos to Amazon Video Direct
What are the file requirements? Videos sized at 1920×1080 or 1280×720, cover art (advertising images) will be at 1920×1080 and 1200x1600px, and you must upload a grammatically correct, perfectly time macthed caption file.
Can I load a .srt file a for Captions and Sub-Titles? Answer: Yes
I'm downloading my captions from YouTube and for some reason it only gives me a .sbv file, how do I create or convert to .srt? Answer: Try converting here
Why do I get this error "your file could not be uploaded at this time"? Answer: Keep trying or wait a few hours and try again. The server might be overloaded with people uploading.
When I upload a new video to update information, will my video keep it's same URL on Amazon.com and thus, retain all of it's authority to rank on both Amazon and Google? Answer: Yes
Can you delete your video? Answer: No, but you can change the availability to hide it. If someone purchased your video, they will continue to have access to it.
What is the character limit for title and for description? Answer: Description has 400 characters.
What fields can you edit after upload – title, description, key images? Answer: All
When will my uploaded video go live? Answer: You can set a future date for title availability, and your video will remain ready, but unavailable in the Amazon Video catalog until the date you specified. If you select "As Soon as Possible" then the processing is typically very slow, meaning it will probably be over 24 hours before you see it live.
What happens if I make a correction in the back-end, such as updating my description or image? Answer: You must republish your video. You will see half-green circles again.
How to Create Closed Captions for FREE
We found a good video that gives you an idea of how to create closed captions for Amazon Video Direct, and do it for FREE.
[svpVideo v=5]
Troubleshooting Amazon Video Direct Errors
Just because your video shows half-green circles for 8 hours, don't get your hopes up yet. There's still plenty of time to error out!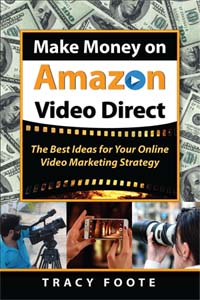 What type of errors might we see when uploading? Here are some examples as to why Amazon might reject your video:

Upload: "Your files could not be uploaded at this time. Please try again" Possible Solutions: Your server was slow, try again now or at a different time of day. You might also try another browser or try uploading a different file type such as .MOV instead of MP4.
Video assets – Captions: "Captions are required for all titles published in the U.S. and Amazon Prime titles worldwide, except Japan." Solution: Create and add captions. (Easiest way is to upload your video to YouTube, click to have YouTube create captions, edit them to proper grammar, download, and upload to Amazon.com.)
Video assets: An error occurred while processing the timed text file. This file won't successfully complete the encoding workflows. Please submit a new file. Possible Solution: Try again in a different format, and also check that the length matches the video length exactly.
Video assets – Frame Rate: The source file's video frame rate is invalid. A frame rate of 23.98, 24.0, 25.0, 29.97 or 30.0 fps is required. Please submit a new file. Possible Solutions: Check that video matches caption length. Check your FPS (especially for Camtasia 7 users … since Camtasia defaults to recording at 15fps. (How to check? Right click on your file in File Manager, choose Properties and check under the Details tab) and/or also watch this video.
Video assets – Codec: "The source file's extension is incompatible with the video codec. Make sure .mov files have a ProRes 422 HQ video codec and .mp4, .m2t and .TS files have an AVC or H.264 video codec. Please submit a new file." Possible Solution: Did you upload a .mov file with a H.264 codec? If you are using Camtasia, export a MP4 file, stay away from .mov.
Image: "Image has incorrect aspect ratio" – We noted some users receiving this when png files were used. Solution: Try saving and uploading a jpg image instead of png.
Poor Customer Experience: "The mezzanine file contains content which violates our Content Guidelines, specifically, the section regarding Poor Customer Experience" Solution: Check your images – are they high quality, attractive, user enticing images? Does the Title of your Video appear word-for-word on the image?
Poor Customer Experience – Captions: "We are unable to publish your title for the following reason(s): The captions/timed-text contains content which violates our Content Policy Guidelines, specifically, the section regarding Poor Customer Experience." Solution: Check here. Check caption length matches video length – exactly. If you can't solve it on your own, contact Customer Service.
[svpVideo v=2]
While you do have to wait, and wait… and wait for your video to actually publish, the good news is many errors can be seen within 5 minutes to 2 hours. Just refresh or recycle the page that lists your videos.

NO COMPLAINTS ABOUT PUBLISHING TIME PLEASE!!!!! Seriously, if you're only complaint is you are "waiting" for your video to publish, sit back, grab a cup of coffee, and be happy that your video is in 100% GREEN status! You are way ahead of most Amazon Video Direct users!
Business Income and Amazon Video Direct Marketing Questions
Can we preview our video listing after approval and before it goes live? Answer: No
I want to choose "Free with Pre-Roll Ad (U.S. only; recommended for short form titles)" but what will the ads look like? Answer: A short video clip, the full size of the screen will appear before your video starts to play.
If I post a tutorial video for rent/purchase, can I update this video at a later date with a new one so previous customers can have the latest information at no extra charge? Answer: Yes
Can I hide a video until the entire season is uploaded and approved? Answer: Possibly … try setting your video to be available on a specific date in the future, and cross your fingers that the entire series will be approved before the future 'live' date.
If I upload a series that is a course or lesson plan, can I insert a new video later? Answer: Not right now, so plan accordingly and upload in the order for your class or series.
When will I get paid? Answer: in 90 days
Episodic Video Tutorial
When you plan your marketing, you might want to consider uploading videos as a series or a course. Here's a video to give you an idea of how to use the Episodic video feature.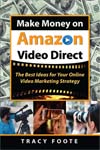 [svpVideo v=4]

Check Availability on Amazon.com
SEO – Rank Your Video on Google and Ranking on Amazon.com
Will an Amazon Video URL get indexed in Google? Yes, it's another URL listing
Can I see some sample videos that people have uploaded on Amazon.com so I can see how they look? Answer: Yes, look here Our Video , another of ours another one
Where do I go to browse Amazon videos? I want to see what a customer might see. Answer: Browse here
Can I put a link in the description? Answer: No
Will the person or company uploading the video have a "channel" or dedicated URL to show all videos by that person, brand, or company? Answer: Sort of … the name of the "Starring" person is linked and also your designated "Director" will be a link.
What image appears if I post my Amazon video URL on Facebook? Answer: the Key Art 1200×1600 image.
Find all our marketing suggestions and tips in the book on Amazon: Make Money on Amazon Video Direct.
The Good News for Video Marketers
If you can get your videos uploaded on Amazon, because it is sooooo difficult and has such a learning curve … you will be way ahead of your competition!
Sign up Amazon Video Direct
Amazon Video Direct launched in 2016 and was quickly covered in news articles as a possible competitor to YouTube.
Register for your account today Click Here to Get your Amazon Video Account for free, learn how it works and start brainstorming ideas on marketing with this free platform.