Money Gift Wrapping Paper
|
Gift Wrap for Financial Professionals
Unique Customizable Gift Wrap
Money wrapping paper makes the best personal touch for your gift for an accountant, CPA, bookkeeper, stock broker, tax preparer, finance geek, or self-employed entrepreneur.
For a gift second to none, wrap it up in beautiful and high quality custom glossy wrapping paper. Perfect for Christmas, weddings, birthdays, baby showers, new job, or any special occasion you might think of. This glossy wrapping really pops with your photos, text, and designs.
Choose PHOTO GLOSSY at check out for the glossiest high quality paper
Instagram Like Gift Wrap
– Swap Images for Your Own
On the designs below, you can easily swap your own photos in for the template holders. Make a unique gift for that special person!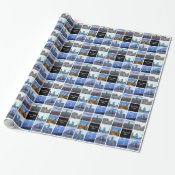 New York City Skyline 8 Image Photo Collage Wrapping Paper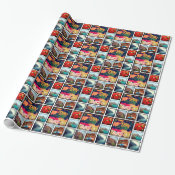 Custom Instagram Photo Collage Wrapping Paper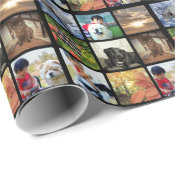 Create an Instagram Photo Collage Christmas Wrapping Paper
Create Your Own Instagram Collage Custom Monogram Gift Wrap Paper
Create Your Own Instagram Collage Custom Monogram Wrapping Paper
Popular Gift Wrap This Week