Teach Financial Literacy with Money Games
How to Teach Kid Money Management
---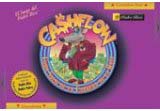 Cashflow BOARD GAME for Kids
Move over Monopoly! This game teaches young children about: earned income, passive income, investing, good credit, bad credit, assets and liabilities,
all while building family bonding playing a game. Children will have to make decisions on what to spend money on and quickly grasp the concept of how some
purchases bring in more money (passive income) and others just keep taking more money.
---
Teach Older Kids – Young Adult Money Management: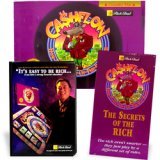 Cashflow 101 BOARD GAME – for College and up
Are you tired of the rat race? Are you living paycheck to paycheck? Well, with CASHFLOW 101 The Board Game, you can learn skills, how to get out of the Rat Race
and onto the Fast Track where your money works for you instead of you working hard for your money. You can use this game to practice real world investing
with play money! CASHFLOW 101 is an educational board game that teaches accounting, finance and investing all at the same time and makes learning fun!
Game includes three CD's which reveal the lessons of CASHFLOW 101 and a sixty minute video titled "The Secrets of the Rich".
---
Settlers of Catan should be in every house! This is my favorite game purchase ever for my children! This game teaches money management skills
by teaching children about supply and demand. It says ages 12 and up but my child, age 8, easily caught on. The board changes each game played so in each game you will have
a new item in "high demand". Even though each player has their own turn, players interact with each other so there is never a dull moment. (Sorry parents, you can't
read a book and wait for your turn to come!) This game can be a little addictive and like Monopoly can take an hour or more to play depending on how
much discussion is going on. You are not using money but trading resources to gain your objective.
Description: In this award-winning board game for three or four players, Catan is an imaginary unexplored island, and players are explorers and settlers.
The playing surface is made of hexagonal tiles that, depending on their placement, create a different environment each time the game is played.
Settlers must use their resources to develop their island home, building roads and houses to create new towns. But watch out!
There's a robber on the island, and that renegade can show up at any time to steal your valuable resources.
There are other follow on games to this one such as the Seafarers of Catan and
the Cities and Knights of Catan and also expansions so you can have more than 4 players.
DON'T get confused. You MUST OWN the Settlers of Catan game BEFORE buying any of the other related games. This is not always clear to customers when making their first purchase in this series.


TriopolyThe Next Generation of real estate trading takes on new dimensions. Travel over three boards to 15 different U.S. cities – buying and building a financial fortune in this award-winning game. Players build skyscrapers, shopping malls, and gas stations as they move up and down levels through the Elevator or with mini airline tickets. Play the Stock Market or roll the dice in Las Vegas. Designed where each game creates new strategies. Premiere new game awards by Good Housekeeping and GAMES magazines. For 2 to 8 players.


Moneywise KidsTwo simple, fast-paced games to improve valuable math skills that kids will use all of their lives – making change and budgeting money. Includes fascimiles of real U.S. money plus tips that parents and teachers can use to connect Moneywise play with the real world. Two levels of play. 2 players.


Decisions: A Stock Market Money Game
Players apply multiple mathematical skills to make and execute strategic investment and selling decisions, accurately handle funds, correctly computate costs and receipts, and keep accurate records. Each player is entrusted with $50,000 to invest and sell to achieve the highest amount of growth for the 'client'. The player with the highest net worth at the end of the game wins! Ideal for 2 – 4 players in Grades 5 through 12.


Stock Market Tycoon
Become the first investor to earn over $1 million, and attempt to close the market. But make sure your stocks are up when you do or the real tycoon will emerge and retire to the Tropical Island of his/her choice. How will you win? – Strategy, Luck, Day Trading?


Stock Rush Game

For 2–10 players, ages 8 yrs. and up
2004 Dr. Toy Award: Best Children's Vacation Product; 2004 Creative Child Magazine Seal of Excellence
Play Time of 1-2 Hours


Motley Fool's Buy Low and Sell High Game

Games Magazine GAMES 100, Family Strategy Game Nominee – 2006
Ages 12+; 2-4 players; 60 minutes; strategy board game – Economic/Business
1 Game Board, 45 Playing Cards, 4 Plastic Jester Caps, 12 Plastic Oil Derricks
12 Plastic Computers, 12 Plastic Shopping Carts, 1 Rules Booklet
Designed by Dr. Reiner Knizia


Pit Delux

Features silver-toned bell to ring when a player corners the market in any one of eight commodities. Contains 74 premium quality cards, silver-toned bell, and illustrated rules. For 3-8 players.

Game of Life

Classic board game breaks down an entire lifespan into a series of choices and chance
Earn valuable Life Tiles by doing good deeds
Retire with the biggest fortune
For 2 to 6 players
Ages 9 to Adult



Acquire